A Comprehensive Look At The Latest Fall Fashion Trends
To help you stay on top of the latest fall fashions, we've put together a thorough guide that includes all you need to know about the hottest looks at every price point.
With the latest hairstyles and manicure designs, as well as apparel and shoes that are sure to turn heads, we've got you covered.
If you're in the market for a new wardrobe and want to experiment with some new looks, there's no better time than the fall to do so.
The most significant fashion trend for the fall and winter of 2022–2023, as well as the most important fashion trend for 2022–2023, is sustainability.
The apparel industry is making efforts to lessen the influence it has on the surrounding environment and to move away from its position as the primary source of pollution. As a result, the year 2023 will mark the beginning of a shift toward fashion that is greener and more sustainable.
The newest fashion trend is to reuse old clothes, borrow them from friends, or even steal them from your mother's closet.
It goes without saying that throughout this winter, we will still go shopping for new clothing. On the other hand, we are going to purchase more strategically and make more of an investment in high-quality items so that they won't stop fitting after the second time we wear them.
In addition, we will purchase clothing that is constructed out of more environmentally friendly materials such as faux fur and vegan leather, as well as recycled fabrics including recycled denim, recycled nylon, recycled jersey, and recycled cotton.
Check out carmitive on Instagram if you're not up to date on the latest and greatest fashion trend for the upcoming fall and winter 2022-2023 season, which is how to be more environmentally conscious when it comes to fashion. You can become more sustainable in 2022 and the seasons that follow with the assistance of Carmen, who is passionate about environmental issues.
Clothing Styles
The Basics
Hemlines
The Miu Miu miniskirt's rise, both literally and figuratively, necessitated revolution. For autumn 2022, designers such as Saint Laurent, Louis Vuitton, Sacai, and others experimented with more extended, floor-sweeping lengths. Rick Owens and Altuzarra feature platforms for people that require a little extra height.
Sloping Sleeves
A cocoon-like '30s sleeve was shown by Dries Van Noten, Courrèges, and Tory Burch, among others. This indicates that a structured, molded design is the new, elegant shape of 2022.
Tougher Corsetry
Rather than being a means of seduction, the futuristic corsetry of Christian Dior and Balmain's metal bustiers pushes the concept of corsetry into the future. No matter how Donatella Versace or Alessandro Michele dresses it up at Versace or Gucci, one thing is certain: the corset is here to stay.
Suit Shoulders are Everything.
Since its debut on the catwalk several years ago, the oversize, bold-shouldered tailoring trend has been resurrected by Balenciaga and Vetements. Off-tribute White's to Virgil Abloh includes Karen Elson in a Virg-ified Le Smoking... but of course, Saint Laurent has its big-time version of Anthony Vaccarello's jackets at Louis Vuitton and Valentino. It's time to get creative with how you fill up your wardrobe.
Brushed Knitwear Cries Out to Be Picked Up
Knitwear takes a come here spin for autumn 2022—but not even in the manner you would assume. Soft, brushed mohairs, angoras, and wools from Loewe, Hermès, and Kiko Kostadinov are the kinds of textiles you can't stop touching. Sweater dresses are best shared.
Blue Jeans with White Shirts Keep it Simple
Is there a more timeless and authentically American fashion combination than a white shirt and jeans? For his Bottega Veneta debut, Matthieu Blazy reproduced it in leather, while Americans abroad, like Matthew Williams at Givenchy, Eli Russell Linnetz at ERL, and Conner Ives, did their take on the look. Telfar's winning look of a long white dress worn under a short denim skirt will be copied on the streets of New York and elsewhere.
Intimate Apparel Glistens and Sparkles.
There's no way you're going to look chic this fall in a plain slip dress. It has been reworked by Simone Rocha, Erdem, and Nensi Dojaka to drip sequin and crystal while Miu Miu adds shimmer to translucent layers and Eckhaus Latta adds shimmer to Miu Miu. The more I see you, the better.
They're Designed for Movement
Fancy fringes, paillettes, and trains from Collina Strada, Halpern, and Sunnei are made to move with you, while Loewe's race car costumes are destined for the sidelines of a Formula 1 race. In a nod to Umberto Boccioni's Futurist artworks, Matthieu Blazy's Bottega Veneta debut included motion into even the most motionless of garments. Giorgio Armani's show ended with the sound of glass beads tinkling, instead of music. This gave his short beaded fringe a new, electric dance.
Sequins
During Fashion Week, sequin-encrusted dresses by Prabal Gurung and Christian Cowan have been the most talked-about trends for autumn 2022. Caroline Marchand, a Wishi stylist, says, "They're not only for evenings at the club anymore." "With bulky knit sweaters and knee-high boots or jeans and sneakers under a blazer, sequin midi skirts look great." "Sequins can be dressed down in a zillion ways, and I can't wait to see how the designers do it!"
Maximalist Prints
Fall 2022's guiding principle, according to Kara Allen, is that more is more when it comes to pattern mixing. Stella McCartney's and Ulla Johnson's collections are two of the best examples.
When it comes to fashion, "prints offer me so much life," says Allen. "They tell a tale of where you've been, where you're going, and how much fun you had while you were there." If you want people to want to know your secrets, live your best life possible. However, greater scales of print might be overbearing, especially for tiny fashionistas, so be aware of that. "
Headwear Making a Statement
For the fall of 2022, headgear is expected to be the most popular accessory. The trend evokes the 1920s, according to Kara Allen, one of the most glorious eras of our recent history. Allen tells InStyle that women with short hair can follow the trend by wearing hats (like buckets and beanies) or hair accessories (like barrettes and headbands).
Power Suits
All elements of life were put on hold during the pandemic, and that didn't alter when people returned to work. Power suits, like those worn by Elie Saab and Stella McCartney, provide a fluid transition from loungewear to business attire. It's because of this versatility that Soneca Guadara, a personal fashion stylist and style consultant, says the power suit is one of her favorite trends for the fall season.
Oversized suits with a masculine influence are also a big trend for ProjectBee Wardrobe Consulting fashion stylist Beverly Osemwenkhae.
In the words of Osemwenkhae, "This is a trend I'm excited about because it brings back the excitement of what it feels like to get dressed up again." Off the runway, the button-up trend will be paired with some sportswear and sneakers to remind us that comfort is still important in the post-pandemic era.
Themed Trends
Mono Chic
By using only one color, designers used the extremes of the color spectrum to add drama to even the most simple items.
Crafty
This haphazard ensemble features clashing prints, bright hues, and a patchwork aesthetic. The final look is free-spirited, yet it still has a sleek cohesion to it.
To Space and Beyond
When it comes to big, eye-catching products, metallic materials and brilliant colors go hand in hand.
Winter Wonderland
Designers have made the upcoming winter season look like it will be a lot of fun by producing giant knits, faux-fur teddy coats, and extra-large down puffer jackets.
Khaki
A military aesthetic can be seen in the new khaki uniform, which includes items such as parkas, aviator jackets, trench coats, and ranger boots.
Shiny
Embrace the splendor of silver and gold to give the wardrobe a reason to rejoice and give the wardrobe a reason to celebrate. You will shine brilliantly no matter which path you take.
Darkness
Designer messages are clear, they want to get back to black. The ultramodern, gorgeous clothes that are designed for dancing until morning have embellishments such as feathers, glitter, and sequins.
Y2K Nostalgia
Taking into consideration the fact that this Y2K fever is still going strong, it may be prudent to make an appointment with a medical professional. Designers can't get enough of the early 2000s, and it doesn't matter if it's because of a mental block or a stroke of inspiration in their hearts.
In addition to this, designers whose collections were shown on the fall 2022 runways showed their support for the collaboration between Juicy Couture and Ganni. If you are looking for some ideas, you should look no farther than Simon Miller, Collina Strada, and Area.
Return of the Decades
It would appear that designers and creatives alike drew influence from both Julian Fellow's Gilded Age and Shonda Rhimes' Bridgerton to captivate consumers who are infatuated with vintage aesthetics.
Even though the two shows take place in separate eras, the majority of the gowns in each of them feature empire waists, sloping necklines, and sequins. If you don't believe that, you should check out the collections by Simone Rocha and Fendi.
Sporty
Alessandro Michele's return to the runway with the Gucci x Adidas collaboration, which demonstrated that attractive athletic wear does exist, was a significant factor in the transition into the sporty aesthetic that took place throughout this past winter.
In addition to this, Tory Burch displayed coats that had the look of tracksuits, and both Dior and Off-White made parallels to the style of soccer apparel. I'd say it's about time you dusted off those old tennis shoes and went for a jog around your neighborhood shopping center, don't you think?
Time for School
Over the past few months, one obsession has been dressing in a way that is reminiscent of a schoolgirl. Reminiscing about the outfits worn by Britney Spears in the music video for "Hit me, baby, one more time" may be a case of experiencing a touch of Y2K-era melancholy, but it's a style that is hard to get out of your head.
Thankfully, it would appear that this trend is gaining traction, as several designers have been emphasizing an academic appearance in recent designs. Even if the looks at Miu Miu could get you in trouble with the dress code, Marine Serre and Rokh still have some excellent options for you to choose from.
Back in the '80s
If glitz is what you seek, there is no need to look any further. The decade of the 1980s is making a comeback, and this time it's even more daring, edgier, and bloodier than before. Embrace gargantuan proportions and epic sparkle when creating designs that are intended to be captured on film. It has an old-school Valentino kind of look.
Robes
Even if we have all made the conscious decision to start dressing for work and social events again, there is a part of each of us that is still pining for the robe life. Talk to that warm and fuzzy child inside of you who wears coats that wrap you up, tries new things, and yes, even occasionally returns home.
Feminine
No single definition of femininity currently exists; it is purely subjective. However, the runway theme is one of light colors, possibly a feather, something translucent and lingerie-inspired. To put it another way, we recognize it when we see it.
Blackness
When discussing get-togethers, evenings, and the hours after sunset, the message from designers is unmistakable: it is time to return to black. However, before you allow thoughts of anything straightforward to cloud your judgment, you should be aware that these outfits feature some glitter with a capital S. Pile on the paillettes to achieve a shimmering effect reminiscent of the night sky.
Bomber Jackets
There's just something about the bomber jacket that exudes unapologetic coolness. A superb leather jacket can transmit a brazen aura, which designers are capitalizing on. This announces that you can go kill it at a work meeting, ride a plane, or wear white trousers outside all day in New York City at a moment's notice—shearling is optional.
Trench Coats
The trench coat is a must-have for any wardrobe, but that doesn't mean you're stuck with just one option. The concept of your beloved tan jacket has been given a new spin on several of the garments that have been seen on the autumn runways this year. Why not choose to dress up in a trench coat? A trenchcoat with folds and creases? A trench with openings in it? All of a sudden, something fundamental appears to be less fundamental.
Neon Highlights
The color theme that is unfolding on the fall runways is grabbed directly from the top desk drawer—borrowing the unashamed brights of your favorite highlighters. This color story is a direct pull from your creative workspace. This is not a fashion for people who are afraid to stand out, whether you choose to do it in eye-catching green, magenta, or brilliant yellow.
Tuxedos
It's no coincidence that the Le Smoking suit has retained its cool factor over the years. A woman who wears a tuxedo is a sight to behold, and after that, the doors of opportunity will be wide open to her. It's time to break out your best tuxedo, whether it's ultra-slim, somewhat baggy, or worn with a baseball cap. Tux season has arrived.
Horse Show
Tennis, golf, and, of course, any aspects of equestrian culture are obvious sources of creativity for fashion designers, who have shown a propensity for drawing inspiration from upper-class pastimes. If you'll allow our proliferation of puns and unfettered love of horse girl culture, it is currently reigning, and it can be seen in the shape of single-breasted jackets, slender pants, knee-high boots, and anything else that is appropriate for a weekend in the English countryside.
Long Game
The silhouette that is in style right now is extremely long and fitted to the body, but it is not uncomfortable in any way. Creating a lengthy line is more important than presenting every curve individually at this stage. After so many years of only seeing proportions that were loose and big, it seems appropriate at this point.
Tops
Tanks are Taking Off
For fall? Not this summer. Meanwhile, tank tops and sleeveless tops dominated the runways at Chloé, Prada, Glemaud, and Patou, appearing in basic white or stretched to the ground as sporty dresses.
The designers are dusting off their sketchbooks and getting back to work, a literal tabula rasa, and embracing the strength that comes from wearing a fantastic white tank top. Maybe slap a logo on there somewhere? Or keep it bare.
The important thing to remember is that this must-have item goes well with almost anything, and there is a certain strength in its simplicity. Have you ever put in too much effort and then stared wistfully at the girl who was wearing jeans and a tank top while wishing you'd put in less? Because of her appearance at Bottega Veneta, now everyone wants to be just like her.
Bows Are Vintage
At Jil Sander, Luke and Lucie Meier's squashed bows resembled the works of Pierre Cardin, while Pierpaolo Piccioli reinvented a historic Valentino design made nearly entirely of ribbon in a similar manner. Daniel Roseberry paid tribute to Elsa Schiaparelli's trompe l'oeil knitwear at Schiaparelli, while Emma Chopova and Laura Lowena kept it fun with rows of knotted trim.
Vests Made of Sweaters
It's sweater vest season, not just sweater season!
This sleeveless design is a must-have for autumn, and it comes in a variety of sizes spanning from cropped to large. Choose a cable-knit pattern or a traditional argyle print.
A sweater vest can be worn alone or layered over one shirt for a stylish yet trendy aesthetic.
Zipper Sweaters
Fall is the season for zip-up sweaters that have the same college feel like a sweater vest. These sweaters, which are also known as quarter-zips, feature stylish zipper accents.
One must appreciate the way these sweaters look when the collar is left open and pushed over the outerwear when paired with a coat or jacket. It seems to be a simple and easy-to-wear piece of clothing. It seems to be fashionable.
Collared Shirts
Collared or polo shirts are making a comeback, and they're making a comeback in a big way.
Choosing collared tops with luxury features like ruching down the front, charming buttons, and textured materials are important to nailing this fall's fashion trend. These elements modernize the classic design in an eye-catching manner.
Shackets
Shackets, or shirt jackets, made a comeback in the fall and are still popular this year, according to the latest fashion trends. From plaid to fake sherpa shackets, there are now more options than ever to choose from.
The lilac plaid shacket, for example, is a terrific way to wear some of the season's hottest hues in a plaid print. It's also a good time of year to wear plaid.
Blazers in Extra-Large Sizes
Everyone needs a blazer in their closet this season, and the more enormous, the better. Whether you prefer checkered, pinstriped, or imitation leather, any style will do.
For a trendy style, consider combining an oversized blazer with a crop top or a bodycon dress.
Puffer Vests
Although they have been around for a very long time, puffer vests have just recently become as fashionable as they are practical for the current season.
When the weather is cool but not quite chilly enough to warrant putting on a heavy coat, a puffer vest is an ideal garment to wear to keep you warm. You won't feel restricted in your movement because your arms will be free, and you'll be able to get a chic look by layering a vest over anything from dresses to sweatshirts.
Bottoms
Straight-Legged Jeans
Straight-leg shapes are all the rage this season, so put your thin jeans away.
For fall 2022, look for jeans with straight fits and high rises inspired by '90s denim. Dress them up or down as you like with straight-leg jeans; they're a closet staple you'll wear over and over again.
Workwear Jeans
These jeans don't have an official name, but you'll recognize them by their loose fit, huge pockets, and contrasting stitching, which is why they're dubbed workwear-inspired.
Wear them with platform shoes and a cropped cardigan this fall for a cool, casual style.
Faux-Leather Pants
Aritzia's "Melina" faux leather leggings went viral on TikTok this year. The high-rise, straight-leg style of these vegan leather pants has made them a social media fashion craze, and for good reason.
These pants, which come in over 20 distinct shades of vegan leather, are adored by fashionistas and influencers alike.
But you don't have to buy this pair to look like a cool girl. There are a lot of other options that are cheaper and have similar fits.
Trousers with Wide Legs
It used to be that pants were only worn to the office, but that's no longer the case. Wide-legged pants are no longer simply for the office but maybe worn both day and night.
Dress them down with a crop top and heels for an evening out or up with sneakers throughout the day. Always go for khaki or gray trousers with a high rise and wide-leg style for a more modern look.
Mini Skirts with Pleats
With this trend, you may embrace your inner Gossip Girl. The pleated little miniskirt, a schoolgirl tradition, is now a trendy autumn fashion item that can be worn outside of school.
Pleated short skirts look great with chunky boots or loafers, but they may also be worn with sneakers for a more laid-back style. As the weather becomes cooler, combine them with colored or printed tights!
Shoes
Knee-high Rubber Boots
Does it seem that everyone lately has been sporting lug-sole rubber knee-high boots? Rustic-looking boots with a hefty sole have taken over the Instagram feeds.
In place of sleek rain boots or wellies, choose a pair with a chunky design and tough, lug soles in colors like black and army green. Wearing these boots, you'll be impervious to the rain and mud.
Cowboy Boots
Cowboy or western-style boots are this season's must-have footwear. These boots will add considerable flair to your fall ensembles, whether you pick the knee-high variety or ankle booties.
Loafers with lug soles
Lug soles have taken over all types of footwear this season, lending an edge to even the most classic shoes, such as loafers. This vintage-inspired style feels new again thanks to a recent makeover, while still preserving the academic aesthetic we adore.
This fall, try a pair of loafers with thick, lug soles and features like metal chainlinks, patent leather, and platform heels.
You can pair these with anything from denim to pleated skirts; they're more versatile than ever.
Nails
French Tip Colored
Forget about the traditional French manicure; this year, it's been given a trendy, colorful makeover.
Instead of the typical white tips, use colored tips. You can choose any color you want, but brown nail paint is a popular trend this season and looks great.
Double French tips, with a contrasting color outlining the French tip, will earn you extra style points.
Gradient Nails
Try gradient or ombré manicures if you want to try a nail trend on your own without the assistance of a professional. To do this, you have to paint each nail, on one hand, a different solid color that goes from dark to light.
You can be creative with this manicure; for example, you can choose a single color scheme or a rainbow of colors. You can also opt to paint all of your hands' nails in the same variety, or you can go color crazy and paint all of your nails a different shade so that the gradient transfers from one hand to the other.
I prefer the notion of choosing colors that have a similar mood, such as the tones of brown which have a very fall feel to them.
Nails with Geometric Form
Another must-try nail trend this season is geometric shape nail art. This theme includes checkerboards, abstract lines, and even squiggles, so feel free to get creative with your designs!
This form of nail art may be done on both short and long nails, and you can even mix and match nail polish colors in your designs.
Hairstyles
'70s Style Blowout
'70s-inspired hair has returned! The feathery side-swept bangs and round, bouncy layers of this hairstyle are what make it stand out, but you can style your hair to get a similar look.
Don't forget to blow dry your hair voluminously and to curl the tips outwards (either with a round brush, curling iron, or flat iron). It's all about Farrah Fawcett's classic feathery hairdo from the 1970s.
Wolf Cuts
The "wolf cut," a hybrid of the shag and the mullet, has grabbed the internet by storm this year. This hairstyle has a lot of shaggy layers in the front and a longer length in the back.
One of the coolest things about it is the wild, edgy vibe it gives off.
Accessories
Metallic Leather Bags
Metallic bags are perfect for fashionistas who want to make a statement with their handbags. Everything from a casual getup to an evening gown can be dressed up with it.
However, if you're looking for a way to incorporate gold into a warm color scheme, look to the opposite side of the color wheel, such as blue or green. Silver, which is usually associated with cooler tones, also looks fantastic when coupled with vibrant pink, red, and mustard.
You don't have to wear a lot of extra accessories when you're out and about because of the shining leather. It's a piece of wearable art.
Soft Leather Bags Minus the Hardware
As far as Bottega Veneta-inspired soft bags go, this season's offerings are a step up from previous offerings. Leather and natural shapes are all that's left after removing hardware like clasps, chains, and handles. The likes of Jodie, Pouch, and Intrecciato have made their way into the fashion industry.
Blue and green are great options for those who want to stand out, but camel, black, and white are also great options for those who prefer a more subdued look. Make it stand out by pairing it with a suit, an oversize blazer, or bright colors to contrast the various shapes.
Fuzzy Accessories
One of this season's most popular trends was fuzzy accessories, which were inspired by the fur coat. Bottega Veneta's orange fuzzy shoes and Versace's green fur bucket hat have already gone viral, and they'll be all over your Instagram feed in no time at all.
Menswear
Chunky Sweaters
It's no surprise that sweaters are making a comeback this fall and winter. They're a must-have when the temperature drops. What's surprising is the variety of sweaters that are currently in vogue.
The more lumpy and chunky a sweater is, the more stylish it appears to be at the moment. Designers from around the world have given classic sweaters a modern makeover, giving them new textures, patterns, structures, and even cuts.
Safari Time
Men's fashion has always had a focus on practicality and utility. A safari jacket is the best item of menswear that embodies both utility and functionality. The safari jacket made a reappearance this year, but not in the form you're used to.
Safari jackets dominated fashion runways throughout the world, with designers reimagining the iconic menswear piece in a variety of shapes, cuts, and patterns that make a statement.
Double Breast Coat
Double-breasted tailoring is one of the most popular trends in men's fashion, regardless of the season. There has been an explosion of interest in this style this year. Jackets, long and short coats, and even blazers are all examples of outerwear in this category.
The classic style of men's tailoring is mixed and reworked with an hourglass silhouette to make it more feminine.
Baggy Jeans
After a long absence, the baggy jean has made a triumphant return to the fashion scene. The baggy jean, once ubiquitous in the 1990s and early 2000s, has been dusted off, reinterpreted, and given new life. There has been a revival of the 90s and early 2000s staple thanks to superstars like Rihanna and Justin Bieber, as well as designers and even social media stars.
Even if it's branded, high-waisted, or even tastefully draped, big, baggy denim is all the rage this year. There's no doubt that baggy jeans will be all the rage in the future.
Vests
Vests are making a significant comeback in fashion, whether you consider them a basic piece or merely a layering accessory. We're seeing more and more vests on fashion runways and everyday people, and it looks like they'll be there for a while. A wide variety of options are available, including various colors, styles, and fabrics for both sweater vests and short-sleeved sleeveless waistcoats.
One of the major winter/autumn fashion trends is the vest, which was originally considered a simple piece of outerwear.
Large Shoulders
The oversized shoulder fashion of the 1980s has made a remarkable reappearance. We saw everything from trench coats to jackets with sharp and edgy shoulders to absurdly huge shoulder pads on the runway as designers experimented with pushing our shoulders out as far as they could.
Exaggerated shoulders are paired with angular structures and inhumanly synched waists in various fabrics and patterns by fashion designers. When it comes to fashion, it's all about mixing old with new.
Pleather and Leather
Leather and 'Pleather' are wardrobe mainstays that have made a comeback for the tenth year running. From draped leather pants to polished leather jackets and edgy ultra-long coats, we saw it all this season, even some lambskin blazers. All-leather and several "pleather" ensembles were also seen at the Autumn/Winter 2022 fashion presentations.
Fur Trim
In a nod to the 90s, shearling and fur trim are making a comeback in a more modern form. The Autumn/Winter 2022 runways were dominated by faux and real furs this year. Designers went to long-haired sheepskin and faux-fur in particular to recreate the 90s feel.
In terms of outerwear, fur-trim and shearling panels were all over the menswear shows this season.
Clogs
This season, the clog has begun to take center stage. It was once considered an "ugly" shoe, but the clog's ability to integrate into both professional and casual wear has been recognized. Recently, clogs have taken center stage at numerous Autumn/Winter 2022 fashion shows, which has led to the shoe's mainstream use.
Clogs are the hottest shoe right now, thanks to designers like J.W. Anderson, Bottega Veneta, Jil Sander, and even Dolce & Gabbana.
Colors
Trying to figure out what colors to wear this fall? These are the hottest colors of the season, and you'll want to stock up on them as soon as possible.
Emerald Green
Green is undoubtedly the most popular fall hue. Although emerald green is at the front of this trend, you can't go wrong with almost any shade of this color in clothing and accessories.
This season's color trends include evergreen, army green, and forest green.
Make a statement with green corded flared pants, or add a pop of this hue to your outfits with a vivid green shoulder bag.
Fuchsia
So when you consider "autumn colors," what images come to mind? But not this time!
Pantone's "Fuchsia Fedora" from NYFW's Autumn/Winter 2021–2022 color scheme features fuchsia as one of the season's most vibrant jewel tones. This season, brighten up your wardrobe with hot pink tones that will lift your spirits even on the gloomiest of days.
Try a satin little dress in this color for a night on the town. The satin fabric will make this hue appear even brighter, making you the center of attention.
Lilac
Lilac is another delightfully out-of-the-ordinary color for spring. There are now knits, outerwear, and shoes in this popular spring color.
Whether you like an oversized sweater or a bodycon, lilac is the color of the season.
Children's Trends
Colors
The beginning of summer marks the beginning of three months that are filled with a rainbow of colors, each of which is stunning in its way. Artists working in the fashion industry did not go against the natural world and instead based their designs on hues that were bright, light, and neutral.
Even though a significant number of colors from pastel and basic color palettes were utilized, the most prominent color is the traditional shade of red. In addition, it can come in a single color, as well as combinations with other colors, such as terracotta and black, and patterns, such as floral designs.
Size Matters
In contrast to prior seasons, the oversized proportions have been toned down while the volume has been emphasized. When fashion designers talk, they often talk about "details." This refers to the process of choosing a certain part of a model and putting that part of the technology into it.
Because of this, during the season, we can notice a deflated sleeve, a bat sleeve, as well as more volume in the products, and all of these characteristics are focused in the region of the shoulder blades. When it comes to everything, including clothing, we have reached the era of independence and emancipation.
What makes something comfortable and useful without limiting movement is that it is bigger than it needs to be.
Layers
The fashion world has rediscovered its love for intricate layered designs! This is one of the fashion trends that is suggested by designers to be the most comfortable.
The concept of wearing numerous layers of clothing at the same time is relatively simple to implement into your regular wardrobe routine. To refresh your memory, layering is an excellent styling option.
Dresses
Casual
Even very young girls desire to have a style that has a bit of a twist in their everyday lives. Baby girls can look sophisticated in any activity, whether they are sliding down a slide or riding on a merry-go-round, provided they are wearing appropriate attire.
Styles with simple cut lines that are embellished with a huge decorative element, such as a flower worn on the shoulder or a knotted bow in a contrasting color, will provide an appearance that is in the style of simple elegance. A similar appearance can be achieved by embellishing models with a flounce or frill in addition to utilizing an insert made of guipure fabric for either of these methods.
Fitted
Designers were indeed unable to find an alternative silhouette for girls because fitted clothes seem so sophisticated on them.
The waist is cinched in with a belt to accentuate the style of dresses with straight cuts that are made of jerseys or cotton. In addition, the colors don't have to be a single hue; they can be arranged in a pattern, such as a bouquet or a series of wide horizontal stripes.
Joggers and Cargo Pants
Not only are joggers and cargo pants fashionable, but they also offer a high level of comfort and do not limit your range of motion. Because it is so simple to incorporate these pants into a variety of different looks, their popularity continues to rise.
The designers of the kids' clothes 2022 collection for the spring season strive to include the current seasonal trends in a manner that is as aesthetically pleasing and harmonious as possible. Try new things, come up with different styles, and incorporate imaginative concepts.
Shopping the Trends
As the transitional season becomes increasingly perplexing, with balmy spring days that flip into winter at night, you may be tempted to ignore 2022's major fashion trends, shown on the catwalk in September, in favor of a sweatpants-only existence. Fortunately for you, comfortable clothing is part of the 2022 fashion conundrum. However, they weren't the only things on the table.
The game-changer is nostalgia.
With Y2K fashion at an all-time high, the rest of the year has lots of entertaining trends in store in the next reemergence phase. Vibrant colors and designs, as well as daring styles like bubble dresses, volume tops, cutouts aplenty, and ultra-low rises on pants and skirts, are dominating the show.
Accessories are also having a good time. Consider big platforms, rainbow-colored purses, and a more-is-more jewelry approach that combines beads, pearls, and rhinestone-studded trinkets. Oh, and if you made a New Year's resolve to adopt a new trademark color, make it purple – it's the 2022 hue in all shades, from Pantone's Very Peri to deep violet and lavender colors.
Fashion Stores Easy on the Budget
Lulus
The Lulus brand was first started in California as a second-hand store called LuLu's Fashion Lounge.
Lulus is a terrific place to shop if you want to add fashionable yet laid-back pieces to your wardrobe without breaking the bank. Lulus is known for its girlie clothing that is available at inexpensive prices. (Just so you know, they also came in first place in a ranking of the best clothing stores for teenagers.)
In addition to their extensive variety of casual attire, which includes everything from fundamental bodysuits to swimwear, the company also carries an extensive line of formal wear, which includes dresses, gowns, and separates for all occasions. One of the first places you should look for a dress to wear to a formal event, a date party, or a wedding is this store, which you should check out if you are looking for one of those things.
In addition to these charming accessories, Lulus also sells beauty goods, backpacks, shoes, and scarves.
J.Crew Factory
J.Crew Factory is J.Crew's equally trendy but more inexpensive brand of clothing, so if you hanker after the fun, preppy-with-a-twist look of J.Crew but can't justify paying their prices, head over to J.Crew Factory. You won't be disappointed.
Even though J. Crew Factory's prices aren't always "cheap" in the traditional sense, they are without a doubt very good for the quality of the items they sell, especially when it comes to blazers and pants that are essential for business attire.
The fact that J.Crew Factory sometimes releases things that appear to be identical to the ones that are sold at J.Crew but at a much-reduced price is the nicest aspect of this department store! You will need to be patient because they typically wait until a later season to do so, and they only do this with certain pieces of clothing, so you should expect this to happen.
In addition to selling clothing, J.Crew Factory also sells shoes, bags, accessories, pajamas, and jewelry. J.Crew is the parent company of both J.Crew and J.Crew Factory. They also sell swimwear, though the selection is nowhere near as extensive as what you'll find at J.Crew.
Last but not least, the manufacturer provides what it calls "special sizes," which include apparel in small, tall, and sizes 18–20, as well as shoe sizes 5 and 11. However, these collections are distinct from and/or far smaller than their "mainstream" collections, so if you fit into any of the aforementioned categories, it is likely best to go elsewhere for what you're looking for.
Cotton On
Cotton On, a brand that was born in Australia and sells casual clothing for both women and men, is all about bringing the laid-back fashions associated with the Australian lifestyle to the rest of the world. It does this by providing a wide selection of affordable basics as well as beachy items such as tees and swimwear.
The majority of the products sold here can be purchased for less than fifty dollars, including t-shirts with graphic prints, jeans, and beautiful dresses in a variety of styles ranging from classic to on-trend. Score!
There is also a line called Cotton On Body, which is the brand's collection of activewear, pajamas, loungewear, bras, and panties. As a result of shopping at this store, you won't have to worry about being unprepared for anything. They even offer a homewares department on their website called Typo (in addition to a section for gifts and stationery), which means that you may decorate your room or dorm while you browse for new clothing on their website.
Etsy and eBay
Etsy and eBay are in the same category because they are both places where people, not companies, sell goods directly to customers.
Etsy is known for putting more of an emphasis on selling one-of-a-kind handmade or vintage products, whereas eBay is known for putting more of an emphasis on the reselling of used (or new) items. This is the primary distinction between the two websites.
You need to make sure that the seller you are purchasing from is trustworthy and secure before placing an order with them. This is especially crucial to bear in mind when it comes to eBay because of the nature of the marketplace.
There have been people with bad experiences, one in which someone thought they were getting a bracelet from a specific brand but unfortunately received a knock-off instead of the real thing. This knock-off was sent by a seller that had such a high number of five-star ratings. Even if an item isn't too expensive, you should still be extra careful when purchasing.
Regarding Etsy specifically, there is nothing but good things to say about the time spent there. Nevertheless, be strongly advised and exercise extreme caution in all aspects of shopping, particularly when looking for vintage products. When it comes to handmade goods, on the other hand, there is less leeway for embellishment and/or outright deception.
Last but not least, don't be afraid to message the sellers with any questions you have. Most sellers have shown that they are always eager to be of assistance.
Express
Express is known for making both trendy clothes and essentials for work. Their dress pants, which come in many styles and colors and fit very well, are especially popular.
Almost everything costs less than $100, with the majority of things falling in the $40–$80 price range. Therefore, the products they sell maybe a little more expensive than the usual finds at Forever 21 or H & M, but there is a discernible improvement in quality.
Additionally, they are famous for frequently providing discounts of up to fifty percent. Therefore, you should always wait for sales when shopping at Express.
There is something for everyone to wear at Express, as they sell not only clothing but also shoes, accessories, jewelry, swimwear, and activewear in addition to regular clothing.
Last but not least, Express sells a selection of clothing in tiny sizes, which, according to the company, are designed for ladies who are 5 feet 4 inches or shorter.
Nordstrom Rack
The Nordstrom Rack is the place to be if you are searching for a large selection of pieces that are both on the cutting edge of fashion and more elegant. Most of their clothes can be bought for less than fifty dollars, and most of them are of good quality.
In addition to plus-size and tiny apparel, shoes, purses, jewelry, accessories, intimates, swimwear, things for the home, and gifts are all available at Nordstrom Rack.
They also sell some lower-priced things designed by department store designers. It is important to note, however, that several brands develop items expressly for outlet stores that are never sold in full-priced department stores at any point. Even while this might not be the case at Nordstrom Rack, it is important to keep this in mind whenever you are shopping at any outlet.
In light of this, if you are looking for deals on things sold in department stores, it is a good idea to conduct some preliminary research first to ensure that you are receiving what it is that you are looking to purchase.
In addition, if you make a purchase from Nordstrom Rack and find that you are not satisfied with it, you can now return your items to any Nordstrom shop, which provides you with further convenience.
Zara
I'm going to let you in on a little secret: Zara is a great spot when it comes to affordable fashion. Appreciate their cool, on-trend garments that look like they belong on the front of a magazine whenever you step into a Zara store or look through their online assortment of products.
Zara, like any other reasonably priced apparel retailer, has a selection of items that are of low quality. On the other hand, the majority of Zara's items are built to last for years.
One thing to keep in mind is that Zara has incredibly trendy fashions, some of which can be rather bizarre. Because of this, you must go into the store with some idea of what it is that you prefer to get the most out of your money.
Zara also has such a great assortment of more understated but still amazing basics, such as elegant trench coats, chic shirts, and tailored slacks.
Thrift Stores
If you are an experienced shopper who looks for great deals, you may have visited brick-and-mortar thrift and second-hand stores like Goodwill, Buffalo Exchange, or Salvation Army at some point in your life. Thrifting is a lot of fun and many amazing deals can be found.
But as online shopping has become more and more popular, many online stores like Poshmark and ThredUp have brought the experience of thrift shopping to the internet.
These online thrift stores and secondhand shops allow you to escape the typical clutter that is characteristic of thrift stores, which makes it significantly simpler to find what you are searching for. However, if you are the type of person who gets their kicks out of "the hunt," then pay a visit in-person to a secondhand store in your area.
Old Navy
It's one of those stores that never goes out of style! Old Navy is a go-to for college girls everywhere, with everything from gorgeous dresses to figure-flattering trousers. Then there's the fact that they're always running excellent sales, so you're almost guaranteed to get a good price on whatever you buy there.
As well as having a gender-neutral collection of clothing, Old Navy also offers petite, plus, and tall sizes.
For those who regularly work out or simply enjoy the athleisure appearance, they also have an activewear line that is well worth checking out.
Amazon
Amazon wasn't exactly known as a fashion destination in the past, but all of that has changed in recent years. In recent years, it has been a great source to buy clothes at reasonable prices.
The selection of trendy apparel and accessories that can be found on Amazon is extensive. They have everything, including Shopbop exclusives, their house brands, and their influencer-inspired line called The Drop, and most of it is available at extremely reasonable prices.
And they truly shine in the sportswear category; you can find everything from Lululemon dupes that have gone viral to the coziest workout tanks that have ever been made. Because Amazon has such a fantastic range of everything, there is no longer any justification for shelling out hundreds of dollars for athletic apparel.
The quality of the apparel sold on Amazon can indeed be hit or miss, which is why it's essential to always read reviews and check out the photographs that customers put in the part where reviews are kept. Keep in mind that Amazon's return policy is normally very good, which makes the entire process of shopping through Amazon significantly less stressful.
Missguided
Missguided is the store to shop at if you want to ensure that you are always up to date with the most recent fashion trends without breaking the budget. The best thing is that they generally always have some kind of deal going on or are providing a coupon code for a significant discount.
Even though they sell sweatshirts and other basics, Missguided is most known as the place to shop for party outfits thanks to their abundant supply of eye-catching dresses, fashionable crop tops, and sleek skirts. In addition, Missguided caters to a diverse customer base by providing options for tall, petite, and plus-size customers.
On your next night out, everyone will be asking you where you got your outfit because Missguided has designs that are so distinctive that you won't be able to find them at any other store!
PrettyLittleThing
The styles of clothing that are sold at PrettyLittleThing are comparable to those sold at Missguided, and the pricing at PrettyLittleThing is almost too good to be true. You can count on PLT to offer site-wide sales and/or amazing discount coupons regularly. This means you will always be able to buy super-trendy items at a lower price.
PrettyLittleThing also uploads new products to their online store daily, and as a result, you should make it a habit to check the "New In" section of their website regularly. There, you can find things like accessories, shoes, and beauty products that have been updated recently and are right on-trend.
By looking through PLT's ranges for petite, tall, plus-size, and form, you can find the item that looks best on you and is most comfortable (made for hourglass figures).
Uniqlo
A good go-to store for everyday essentials that are not only functional but also fashionable is Uniqlo.
In terms of its aesthetic, Uniqlo is a hybrid between H & M and Gap; the company creates items that are both attractive and practical, allowing them to withstand the passage of time.
A good recommendation is their incredible HEATTECH line for the winter months, in addition to their famous Ultra Light Down Coats. Both are available through the company.
Additionally, Uniqlo carries sweaters of high quality, in addition to dresses and skirts for women that feature sophisticated silhouettes.
They also sell loungewear and intimates, but the sizes and styles of bras are limited, which is a shame. They have unique partnerships with fashion icons like Inès de La Fressange, Carine Roitfeld, Disney, and Star Wars.
Although the affordable intimates at Uniqlo are some of our favorites, you don't have to limit yourself to shopping there.
Torrid
Torrid is a cheap clothing company that caters to larger sizes and should be included in any comprehensive list of discount clothing retailers.
They sell everything you might need, including apparel, intimates, loungewear, activewear, swimwear, and accessories. In contrast to the offerings at certain stores that cater to women who wear plus sizes, the products they sell are chic and up to the minute in terms of trend.
Anytime the subject of plus size shopping is brought up, Torrid always seems to come up as a popular choice among those discussing it. Customers have a lot of good things to say about them, particularly regarding the bras that they sell, which are available in a selection of different sizes.
The fact that Torrid encourages all women to be proud of how they appear and not to try to hide behind ill-fitting apparel is another thing that makes this brand stand out.
Windsor
Are you looking for a dress that will steal the show but you don't want to spend a lot of money? Make your way to Windsor.
With the majority of formal dresses priced at less than one hundred dollars, Windsor has a huge range of occasion dresses that are certain to create an impression at your upcoming date party, prom, wedding, or other sophisticated events.
In addition to its figure-flattering dresses and gowns, Windsor carries current fashion items such as crop tops, trousers, and jackets, providing customers with a wide variety of alternatives that are suitable for going out.
P.S. During the fall, be sure to check out Windsor's selection of Halloween costumes. Not only are they adorable and reasonably priced, but they also frequently include the necessary props.
Nasty Gal
Since its inception, Nasty Gal has seen significant transformations, and today it is among the top choices for shopping when you want to find an outfit that would be worthy of an #ootd hashtag.
There is always a fantastic sale going on or a large discount code being offered, and the range of clothing styles fits everyone's aesthetic, whether your style is trendy, laid-back, glam, or edgy.
Nasty Gal's sets are especially pleasing; from their sweat sets (which include matching joggers and sweatshirts) to their beach sets (which entail bikinis with matching cover-ups), these make getting dressed a lot simpler, and the prices are so tempting that it's hard to say no.
H&M
Oh, Hennes & Mauritz, the zenith of all things fashionable there. H & M does have something for everyone, including fashionable clothing for those who are oversize.
H & M is an excellent place to begin your search for new clothing, regardless of whether you want to buy something trendy to wear during the current season or something timeless that will last you for years. They have (nearly) anything you might desire at extremely reasonable prices, from adorable shirts and great dresses to spectacular jewelry, scarves, and even shoes. They have everything you could want.
Although the quality of H & M's products can be more inconsistent than, say, Zara's, if you shop smart, you will almost certainly be able to find what you are looking for in the form of streamlined lines and robust fabrics.
Be on the lookout for the next major collaboration at all times because one of the best things about H & M is that they routinely do collaborations with high-end designers such as Simone Rocha and Johanna Ortiz, so be sure to keep an eye out for them.
Target
You most likely anticipated that Target would be included on the list. This is since it is the worst kept secret among fashionable women trying to stick to a budget worldwide.
In contrast to many other huge discount stores, Target makes fashion seem like a game while still maintaining a high level of style. In addition, it doesn't matter what you're looking for because you'll find it here and even more!
You can look beautiful no matter what size you wear if you shop at Target because they carry a huge selection of plus-sized products.
Last but not least, much like a few of the other shops on this list, they have worked together with well-known brands like Victoria Beckham and Lilly Pulitzer to produce a collection of goods.
You don't need to be concerned if there isn't a Target location near you because everything can be found online and is ready to be delivered to your home. It's simply one more thing that makes me adore them!
Forever 21
You didn't seriously believe that this list of inexpensive clothes would be complete without a mention of Forever 21, did you? Forever 21 is the ideal destination for fast fashion, and one of the most popular cheap apparel stores in the United States, thanks to the store's look that is both extremely trendy and even lower in price.
Forever 21's sizes tend to be on the smaller side (although they do have a plus-size line). Be wary when shopping there because some of the textiles are inexpensive and tend to lose their quality after being washed.
On a more upbeat note, if you shop thoughtfully and with care, you are very likely to find something that you adore, as they cater to a variety of different aesthetics, ranging from boho to sporty to preppy and beyond. If you take your time you are very likely to find something that you adore.
Stick with simpler colors and styles if you want your clothes to look more expensive; there has been a success with Forever 21 purchases by shopping in this manner.
Last but not least, the gorgeous fabric tote bags and shoes that are sold by Forever 21 are great finds, which are available in a wide variety of modern designs and colors.
ASOS
Although ASOS sells apparel, footwear, and accessories at a broad variety of price points, the affordable clothing selection that they have is without a doubt one of the best you'll find online (or anywhere else for that matter)!
Even though the majority of the items sold on ASOS are on the fashionable and even edgy side, they do provide certain choices that are more traditional and adult-looking (but not boring or matronly).
In addition, ASOS offers a wonderful collection of formalwear at very reasonable prices, demonstrating that there is no need to break the bank to look your best on a big occasion. They even provide swimwear that is both adorable and inexpensive.
Last but not least, ASOS caters to a variety of body types by carrying lines for petite, tall, curvy, and plus-sized women, as well as wide-fit shoes, so you can be confident that you will find something that flatters your figure on their website.
Ditch These Trends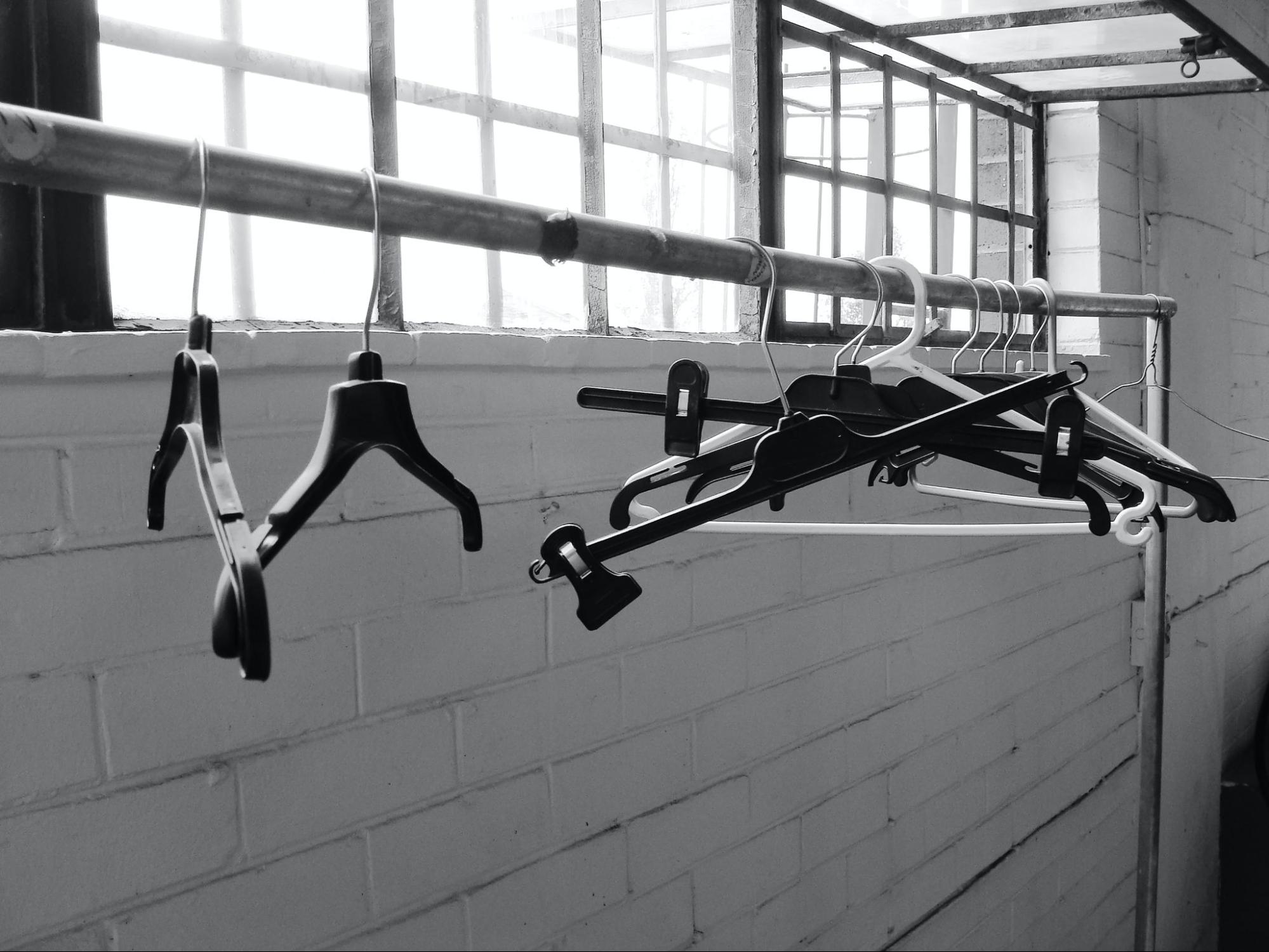 Tailored Outfits
Baggy clothes have become second nature to most of us, and we'd rather not give them up just yet. Because of this, tailored clothing is out of style. It isn't the intention to encourage you to wear anything large and saggy to work or a particular event. When in doubt, opt for something custom-made.
When we say to give up-fitted clothing, we mean to cease wearing them daily. It's not necessary to appear polished at all times. The grocery store or TJ Maxx isn't the only place where you'll want to wear a big sweater, right? Tailoring your clothes may be pricey as well, so having it done for everything would be too expensive.
Replace these tailored apparel items with baggy clothes.
We don't always mean "baggy" when we use the term "oversized." When wearing a shirt or jacket, you don't want it to droop over your shoulders like an ironing board. It's better to go for something comfy yet not shabby. A larger size will help you achieve this. Stylists predict that the large silhouette will be huge this year.
According to fashion designers, now is the moment to make the most of the living area you currently occupy! Keep in mind that we're not talking about becoming shapeless. If you're a fan of a large shirt but find yourself getting buried in it, you can always get it altered to give you a little more definition. It is certainly possible to look put together while wearing attractive large-sized attire.
Bell Sleeves
Styles like bell sleeves made a brief comeback, but stylists say the style is on its way out. While it lasted, we enjoyed this retro influence. The only drawback is that the sleeves are somewhat impractical. It's all fun and games until you get caught in a car door.
Flap those broad wings and take off, but not too far. Bell sleeves, your time may come again, as retro fashion comes and goes. Since we're currently in the 1990s, we believe that this tendency will reappear in the next few years. If you like this one, just give it some time.
Over-Sized Puffy Sleeves are a great replacement option.
Even if bell sleeves are a thing of the past, giant puffy sleeves are here to stay. With their exaggerated female forms, they also make you look like royalty. In 1981, when Princess Diana married Prince Charles, the puffy sleeve wedding gown became trendy.
Nothing makes your physique stand out like a little burst of color on either side. Your arms will feel as free as your mind will be. As "Regencycore" expands, we expect this one to survive for a long time. Regencycore is Bridgerton in a more up-to-date outfit. What better way to make your silhouette appear larger than with puffy sleeves?
Jackets with Embellishments
Our favorite thing about embellished jackets is how many different ways they can be worn as outerwear. They are, however, now available. It's time to pare down your clothing, and that includes your jacket. Instead of an ornate (nearly gaudy) jacket, opt for a solid-colored jacket that will match virtually any outfit.
A pair of jeans and a white t-shirt under an embellished jacket is still appropriate, but it's time for an upgrade with any other ensemble. Don't get rid of the jacket. We expect embroidered jackets to make a comeback in the next several years, so be prepared.
Puffy coats are this season's replacement for embellished jackets.
Did you overlook it? Puffy coats are the largest you can get. Choose a jacket with a little more padding rather than one that makes your arms stand out cartoonishly. As a result of the wide range of possibilities available, finding the right one should be simple.
And because it's going to be cold this year, these jackets will come in handy as a welcome layer of protection from the elements. When the temperature drops from 80 degrees to 24 degrees in a matter of seconds, this will be a godsend for both the northern and southern regions.
Large Cat-Eye Frames
We're not going to tell you to throw out your current sunglasses because they're expensive. It's only a matter of time before the huge cat-eye frame makes a comeback. You don't have to wear them right now. In general, large hues scream "Karen," which is a problem. You don't want that to happen.
For the most part, they won't be around for a few more years at the very least. As of now, we're sticking with a pair of lightweight sunglasses. Resting B*tch Face (RBF) is the last thing any of us want to communicate with our accessories. Don't be scared to show off your individuality with a pair of sunglasses!
Slim frames are the new way to put style on your face.
Although sunglasses are designed to protect your eyes from the sun, they don't have to be dull. Big, bulky sunglasses like aviators and cat-eyes are so 2015. You should expect to see a lot more of this soon. Slim sunglasses are poised for a comeback as fashion comes closer to the decade of the 1990s.
The weight will not interfere with your make-up, so you may show off a little more of your face this way. Sleek sunglasses have a lot going for them. There are also a lot of fresh designs out there. Some are based on our favorite sunglasses, while others are a throwback to the past. Don't be afraid to show your true self.
Wrapping it Up: Which Fashion Trends are Exciting You?
These fall fashion trends are bound to turn heads, but not everyone will try every trend.
The take-away for you should be to try these looks to see if give you the image you are going for. What is stopping you from sporting a new look?
Trying some new looks may just give you surprising results!